remote voice acting workshop

This workshop will resemble a traditional theatre workshop in its structure, but instead of putting on a live production, students will be producing a radio play. Like in a traditional play, students will be assigned characters who they will study and perform as. Given the more straightforward logistics of radio drama, the goal is that every student who signs up will get a substantial role.
Rehearsals will include character and scene work, as well as instruction on the differences and similarities between voice acting and stage acting.
The workshop will also include an instructional session from Tony-nominated actress Lydia Leonard.
Some of the logistical details are still being worked out, but the current plan is for students to rehearse twice or three times per week for three weeks, starting the week of Monday, July 6, 2020.
The cost of participating in the workshop will be $285 per student. Much of the planning will depend on how many students are interested in the workshop.
Instructor: James Davis
For more information or to register, email idpactsmail@aol.com.
---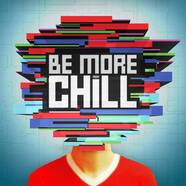 Our Spring 2020 production of Be More Chill has been postponed due to COVID-19.
​Stay tuned for more information about upcoming performances!